Metcon Wins 2013 "Good Faith Effort" Award - Professional Service / Construction Industry
The State Construction Conference, the Office for Historically Underutilized Businesses (HUB) presented six Good Faith Effort Awards to outstanding HUB leaders. 
The event held on March 28, 2013 attracted more than 1,000 contractors, subcontractors, engineers, architects, landscape architects and representatives of state agencies. It was presented by the State Construction Office of the NC Department of Administration. 
Metcon, Inc. won a Good Faith Effort award in the Professional Service / Construction Industry Company category.  Metcon received this award in recognition of its outstanding efforts in promoting HUB outreach and the utilization of other HUB firms, specifically in the Native American community.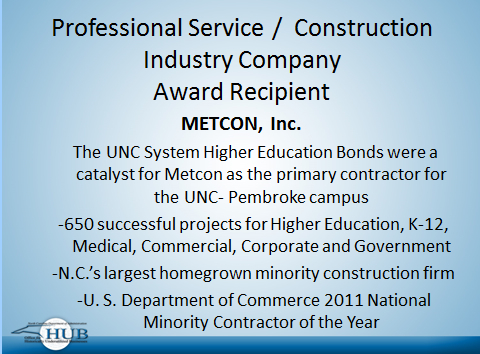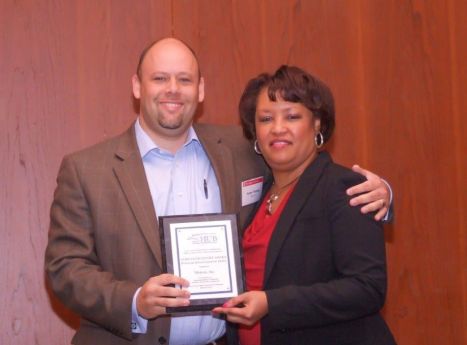 Aaron Thomas Pictured with Bridget Wall-Lennon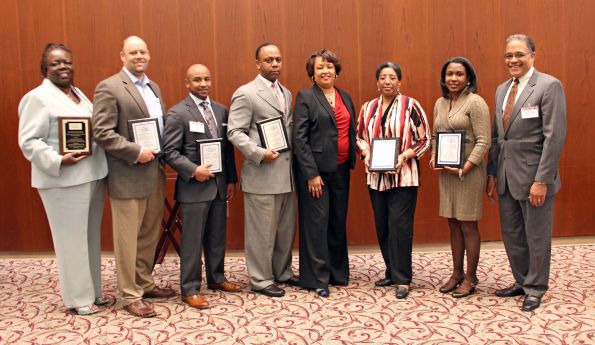 Group picture of all award winners.